PLEASE NOTE:  The Turning Point is open 7 days a week, including Sundays (1:00 – 5:00).  Beginning in September 2015, the store will only be selling on Sundays.  We will no longer be buying or trading on Sundays.  Customers are welcome to continue bringing in LPs, CDs, and Movies on Sundays, but our staff will not evaluate them until Monday, when we will contact you with an offer.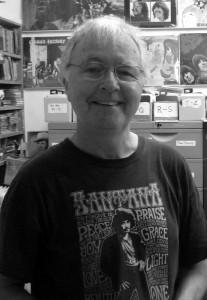 Dan Gamble:  Store Owner
Dan has been an avid music fan and collector all his life.  He's seen hundreds of concerts given by the greatest musicians of the past 50 years. His favourite year was 1968, when he saw Jimi Hendrix perform, and met, and was photographed with John Lennon.  Dan has owned the Turning Point for the past 16 years.  He's happy to answer any questions and make any recommendations for customers looking for great music.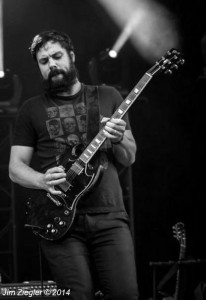 Nick Beaton: Store Manager
Nick is the new Store Manager at The Turning Point. He's also a professional musician. Nick is the lead guitarist with Autumn's Cannon, an acclaimed Canadian rock band signed with 604 Records. They've recently toured with ZZ Top, Serena Ryder, Big Wreck, Tom Cochrane and the Goo Goo Dolls.
Nick is inspired by all music, and has a vast knowledge about rock & roll and the contemporary sounds of today.  He's also a big movie fan. Nick is keen to serve long-time and new clients and build social media relationships with music and film aficionados.
BUY SELL TRADE WITH US. We're waiting to serve you!
The map below shows you where you can find us at The Turning Point movie and music store in Ottawa.